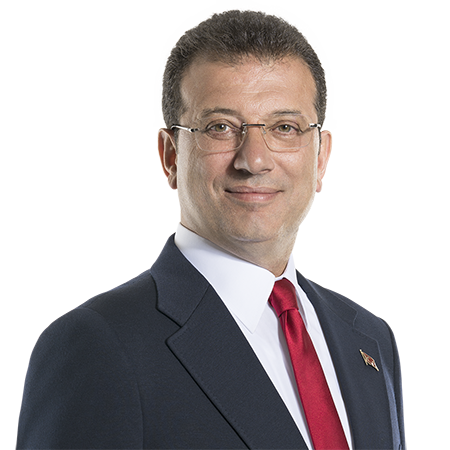 Ekrem Imamoglu(Online)
Vice Presidential Candidate of Turkey, Mayor of Istanbul
Mr. Imamoglu graduated from Istanbul University with a Bachelor's degree in Business Administration. Following his undergraduate studies, he completed a Master of Science program on HR Management at the same university.
In 1992, he started working for the family business while he was still a graduate student. He then became the CEO of the group companies. Under his management, the company mostly operated on urban planning and housing projects.
While he was building and planning for housing complexes to raise the living standards of the people, he encountered problems related to political processes. This resulted in a decision to be involved in politics and he joined CHP, the main opposition party and worked on his party's field campaigns. He was elected the district leader of CHP in 2009. In 2014 local elections he was elected the Mayor of Beylikduzu.
His success as the Mayor of district captured the attention of the public, media and the academia. Thanks to the positive changes he made in social life, public services and the living standards in Beylikduzu, he received a big support from the citizens of district.
His party announced him as the candidate for the Mayor of Istanbul for 2019 local elections. After a very inspiring campaigning process, he elected Mayor of Istanbul. But this did not last long; As a result of systematic pressure from the ruling party, the Supreme Electoral Court canceled the elections and decided to repeat the elections.
Mr. Imamoglu started his re-election campaign with a historic speech on May 6th, 2019. His speech organically became the hope for disappointed voters.  His victory on June 23 with %54,4 support of votes became a milestone for the future of Turkish democracy. This was the highest percentage of votes that any mayor of Istanbul had received in over 50 years.
Having shown a very successful performance as the Mayor of Istanbul, despite President Erdogan and the government's numerous obstacles, Mr. Imamoglu was nominated as a Vice Presidential candidate by Turkey's 6-party opposition alliance on March 6, 2023.