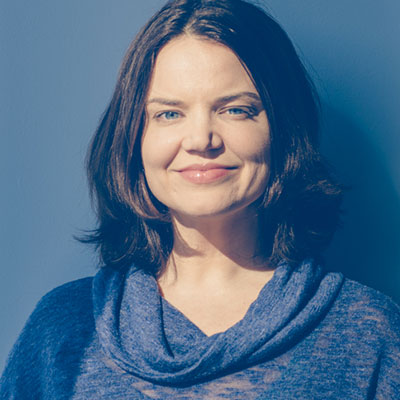 Taryn Rosenkranz
Founder and CEO, New Blue Interactive
Taryn Rosenkranz is the founder and chief executive officer of New Blue Interactive, which has become a powerhouse firm over the last 12 years, providing digital strategy services to large progressive organizations, campaigns and non-profits. New Blue has worked in all 50 states and internationally counseling thousands of candidates, non-profits and companies on their digital advertising strategies, fundraising, data, social media and digital organizing advocacy.
She was named as a "40 under 40" of top political consultants by the American Association of Political Consultants as well as a Power 50 Top New York Political Consultant by City and State for the last five years running. She was also named CampaignTech Innovator of the Year for her outstanding work. The firm has won multiple Pollie Awards as well as multiple Reed Awards including for their digital ads including her multilingual spanish and spanglish digital ads. Her digital fundraising clients have raised an outstanding $500 million collectively from grassroots efforts. Taryn also teamed up with Senator Bob Graham to contribute to his book, America the Owner's Manual. She is a featured expert on utilizing digital and has been featured on MSNBC, CNN, Fox News and on NPR's All Things Considered.
Prior to New Blue, Taryn served as managing director for the Democratic Congressional Campaign Committee (DCCC) where she helped elect more Democrats to the U.S. House by developing cutting-edge digital activities and breaking fundraising records by building their digital program from scratch.
Taryn has both her BA and MA in political science from American University in Washington, D.C. She lives in the Washington area with her husband, two children and oversized labradoodle and goldendoodle.
@tarynrosenkranz